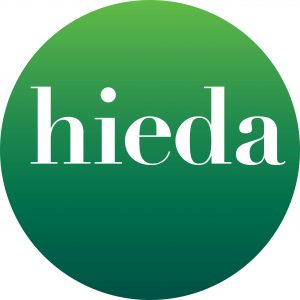 The BSA Group is launching a new membership association to champion health and wellbeing education in schools, colleges, universities and workplaces.
The Health in Education Association (Hieda), which will officially launch at the beginning of September 2021, will help to address core aspects of health and wellbeing education in education and work settings, such as first aid, but will also aim to help members broaden the medical support they provide to employees and students. BSA Group announced Hieda's launch at its Annual Health and Wellbeing conference, which took place on July 6.
One of Hieda's key functions will be to provide guidance on mental health and wellbeing to employers and health practitioners. It will also provide a training resource for healthcare professionals and non-medical personnel who are responsible for health and wellbeing. Hieda will provide high-quality, bespoke CPD and training to members with some of its first events including seminars on medications management, first aid at work and mental health awareness, which will begin this September.
Members will have free access to Hieda's advice and guidance service, which will help practitioners and those with health and wellbeing responsibilities meet the needs of the employees and students. This includes a consultancy service, which offers reviews of health provision, a troubleshooting services and pre-inspection support. The consultancy service can be tailored to the specific needs of any member, allowing focus on the improvement of specific aspects of provision.
Hieda members will also have access to a dedicated forum for school nurses, healthcare professionals, and non-medical personnel to network and discuss best practice.
Hieda's day-to-day operations will be led by Director Jane Graham, a highly-experienced nursing professional. Jane has spent more than 30 years in nursing; nine of them as a specialist retrieval nurse. As a regular lecturer at South Bank University, she also has considerable expertise in teaching both student and qualified nurses.
Robin Fletcher, CEO, BSA Group, said: "Earlier this year, the Prime Minister stated that the country needs a nurse in every school, to properly support all medical needs. We believe that beyond the education system, all businesses and workplaces would also benefit from improved medical support.
"While every workplace has a person in charge of first aid, managing more acute medical conditions, such as cancer or epilepsy, requires additional knowledge and training. Moreover, we are having a much-needed national conversation about mental health and wellbeing. Hieda has a crucial role to play in the promotion and provision of all aspects of health and wellbeing support in both work and educational settings.
"Through its programmes, Hieda will address these important issues, and help members improve the support they provide."
To find out more, visit Hieda's website at www.hieda.org.uk.
Categories:
Education
Mental Health