Welcome to the Parents' Toolkit
According to charity The Mental Health Foundation, mental health problems affect around one in six children and include things like depression, anxiety and conduct disorder (a type of behavioural problem). The charity says eating disorders and self-harm also commonly occur in children.
Figures obtained by the BBC under the Freedom of Information Act show that in the past year children were waiting on average more than two months to access mental health services in England – though NHS bodies across the UK say they're investing in children's mental health services, and waiting times have improved since before the Covid-19 pandemic.
Sometimes it can be hard to know what to do when your child is suffering from mental health problems. To help you understand where to go for help and when, Parents' Toolkit has put together a three-part 'First Aid Kit' for parents, with advice from Stevie Goulding, Parents Helpline Manager at mental health charity YoungMinds, and Professor Crispin Day, a specialist in child psychology at the Institute of Psychiatry, Psychology & Neuroscience at King's College London.

1. What to do when you're concerned about your child's mental health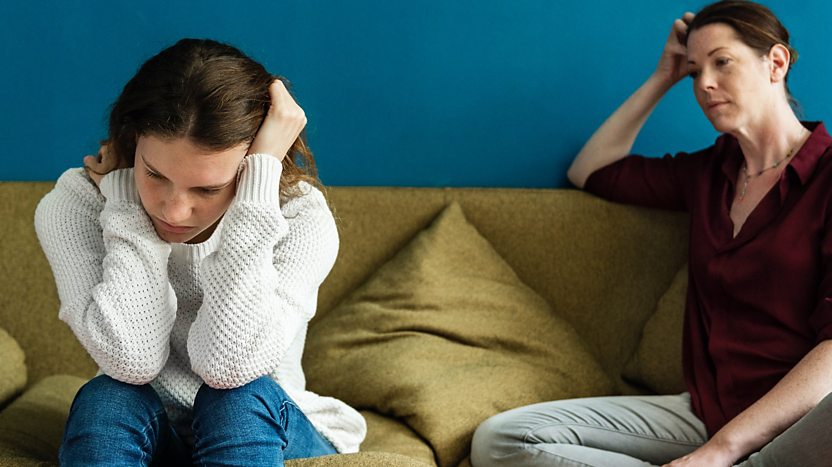 If you're concerned about your child's mental health, you can speak to their school or GP. The GP may refer your child to Child and Adolescent Mental Health Services (CAMHS), which provides specialist care from psychologists, psychiatrists, nurses and social workers. Here are some things you can do whilst you and your child are waiting to access these services.
Your GP will be able to regularly listen to your child, discuss your own concerns and suggest local services that may be of help. Don't be afraid of going back to your GP if you feel you need more support and advice.
Speak to your child's school
Arrange to meet the pastoral team at your child's school, or encourage your child to seek out and speak to them. They might be able to help make school easier or less pressured for your child.
Local charities can be a good source of support. Search online for nearby support groups and charities. Alternatively, national mental health charity Chasing the Stigma runs the 'Hub of Hope' website, which allows you to search easily for local mental health charities.
Where possible, try and encourage your child (and your whole family) to eat healthily, get some exercise and a good night's sleep. If they're having trouble sleeping, gentle activities like reading, walking or drawing and art may help them to relax.
2. What to do in a mental health emergency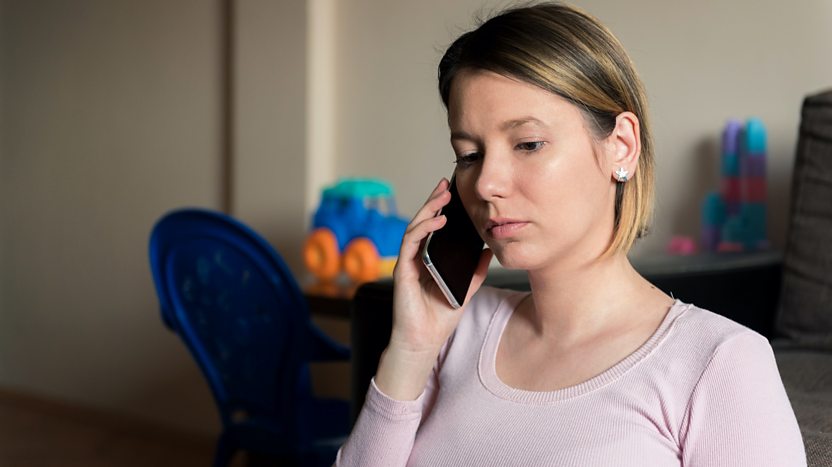 According to the NHS, a mental health emergency is when your child feels like they may seriously harm themselves or someone else, they feel suicidal or are in extreme distress. There are different services you can access, depending on the severity of the situation. They are listed below from less severe to the most severe scenario.
If your child is under 19 and needs to talk to someone, they can call Childline on 0800 1111. Or they can text YM to 85258 for free 24/7 support. You can also call the YoungMinds parents helpline.
Call a local NHS urgent mental health line
These helplines in England are free and can offer 24-hour advice and support for your child. You can speak to a mental health professional about your child and get an assessment to help decide on the best course of care. In Scotland NHS24 has links to services, while people in Wales can access these helplines and in Northern Ireland there is Lifeline. To find one local to you, type 'local urgent mental health' into your search engine.
If you cannot speak to your local NHS urgent mental health helpline or you're unsure what to do, call 111. This number is for when you urgently need help for your child's mental health, but it isn't an emergency. You may be able to ask for an emergency appointment or speak to a mental health nurse over the phone.
If your child or someone else's life is at risk, call 999. For example, if they've taken an overdose or seriously injured themselves, or if you don't feel you can keep yourself, your child or someone else safe.
This is really important. The NHS website states: "A mental health emergency should be taken as seriously as a physical one. You will not be wasting anyone's time."
3. General tips for helping your child through a mental health crisis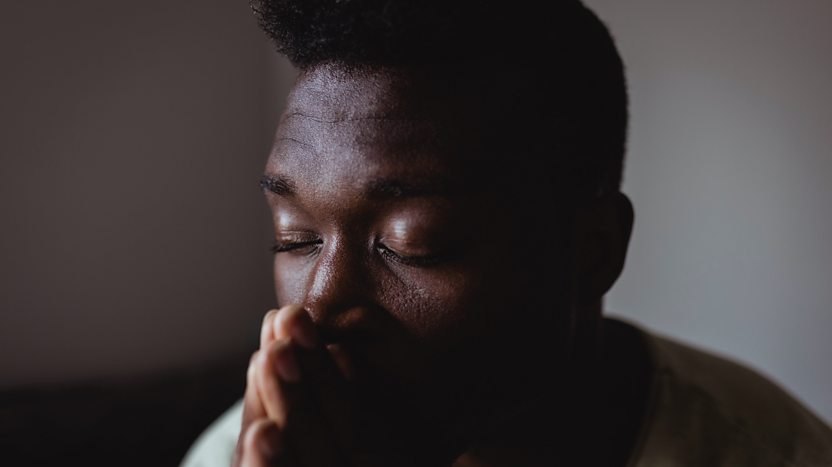 Try to remain calm and positive with your child. Remember to be kind to yourself too – if you do lose your patience, apologise to your child and forgive yourself. Every child is different so you'll need to tailor your actions depending on the age of your child and their particular circumstances.
Try to keep to 'life as usual'
Keep everyday routines going where possible. Be realistic about what you can achieve. Talk to your child and agree with them about how best to let the important people in your child's life know what is happening with them.
Keep it simple, a day at a time in manageable steps, so today is better than yesterday. Focus on what helps and avoid what doesn't. Try and stick to the plan, making sensible changes as you go along. Make a plan for emergencies too, so that you all know what to do if it's needed.
It's important to listen to your child, rather than necessarily offering advice. Follow your child's lead and encourage them to share so that they know you really understand. Speaking less and listening more helps you understand how your child feels, and helps them know you realise what they're going through.
Take care of your own wellbeing so that you can be there for your child, especially when everyone is having a hard time. Talk to other adults about your worries and frustrations, but try not to overshare with your kids.
Source: BBC/Bitesize
Categories:
Uncategorised