Serious failings at a health board led to several profoundly deaf children being diagnosed too late for vital implant surgery, an inquiry has found.
NHS Lothian has admitted the delay would have "long-term" consequences for the speech and language development of the children involved.
An independent investigation uncovered "significant failures" involving 155 children over a period of nine years.
The health board said it "apologised sincerely" to those affected.
NHS Lothian commissioned the external review of its paediatric audiology service following criticism in May about the diagnosis and care of a child with hearing difficulties.
It was carried out by the British Academy of Audiology (BAA), which has now made 36 recommendations to the health board – nine of which must be addressed immediately.
The BAA looked at 1,113 patient records from 2009-2018, identifying "significant failures" in almost 14% of them. Among these 155 children, auditors found:
Five who missed out on cochlear implantation because of the delay in identifying hearing loss
Two who were assessed as "normal" by NHS Lothian but were referred for surgery after a second opinion
Five who had surgery delayed because of a delay in diagnosis
Forty-nine where identification and management of hearing loss was "significantly delayed"
It is widely accepted that using the implants in young children exposes them to sounds at a crucial period in language and speech development.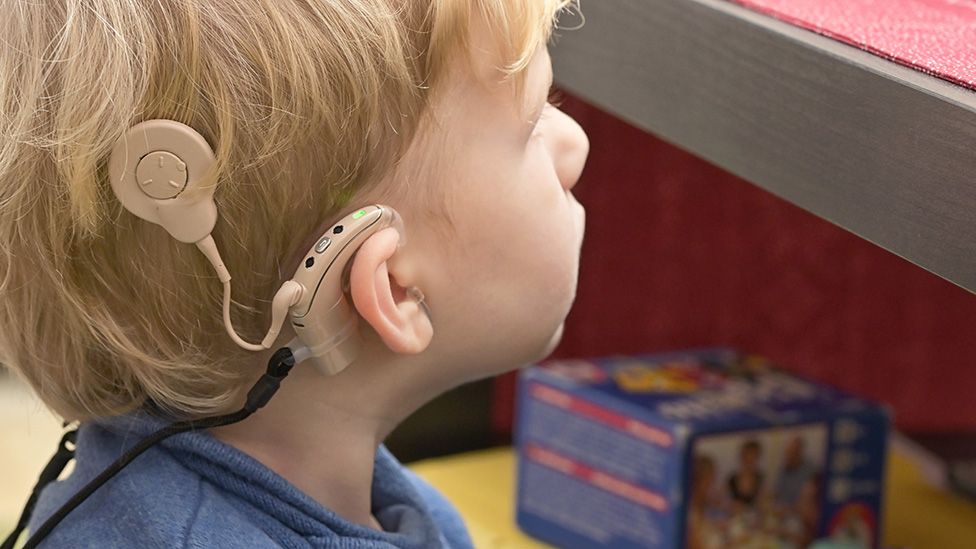 The BAA said it had found "no evidence" that national guidelines and protocols on hearing tests for children had been followed or consistently applied "at any point since 2009".
"The head of department reported being aware of this failing; however, there was no evidence this was raised at a more senior health board level, no evidence of any mitigation having been enacted or that any action plans had been put in place to correct this," the review said.
It also highlighted the average age of diagnosis of hearing loss at NHS Lothian, which between 2009 and 2018 was 4.5 years.
In England, the average age of diagnosis was 109 days.
The report said it was "internationally recognised" that delays to diagnosis could have "significant detrimental effects" on children's lives.

The reported added: "The root cause of these failures is identified as a lack of scientific leadership, knowledge, reflection and inquiry in the presence of a lack of routine and robust quality assurance processes."
Tracey Gillies, medical director at NHS Lothian, said the health board was "very sorry and saddened" by the findings.
"Due to these failings, the diagnosis of hearing loss or impairment in six children was missed. Diagnosis of a further six children was significantly delayed with long term consequences for these children.
"Their long-term development of speech and language will be affected and these children will require specialist support," she said.
The health board has written to the families of children affected to offer support and a meeting to discuss their child's condition.
'Comprehensive' training
Ms Gillies added: "We apologise sincerely to all affected children and their families for these failings and for the worry and distress caused. We would encourage families who may have concerns to contact our helpline for information on 0131 465 5457."
NHS Lothian said it had appointed an "additional senior expert" to provide support in the paediatric audiology department and begun a "comprehensive training programme" for staff.
The board's chief executive, Calum Campbell, said: "The thoroughness of the review reflects our determination to improve the service and outcomes for the children in our care.
"We note that the report was positive about some aspects of the care of the audiology team who are committed to working hard to improve the quality of testing provided by the service.
"A number of improvements have already been made and a detailed action plan has been developed to implement all the recommendations of the BAA in full."
Source: BBC News
Categories:
Uncategorised