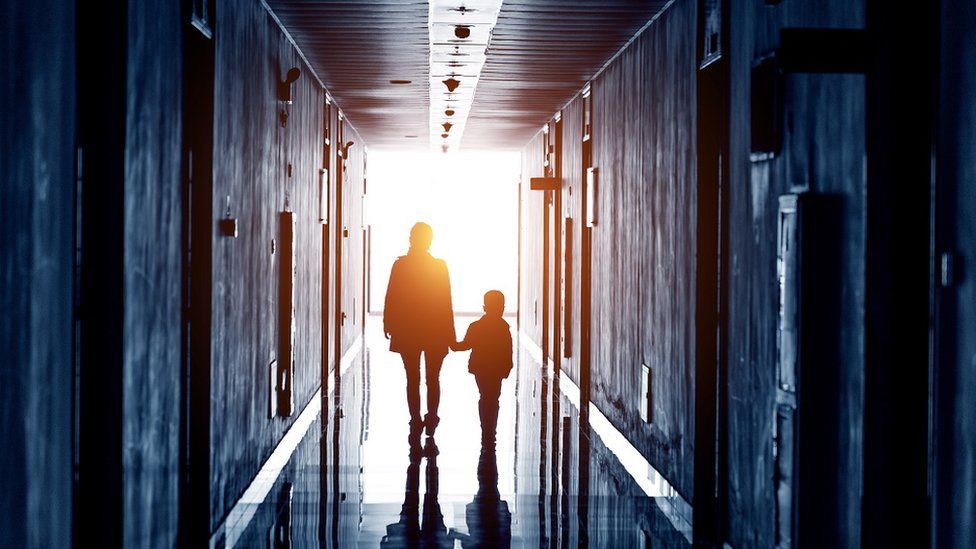 Psychiatrists have called for the Scottish government to "pull out all the stops" to improve mental health services for children and young people.
The Royal College of Psychiatrists in Scotland want ministers to explain how they will meet their target for investing in the service.
The Child and Adolescent Mental Health Service (Camhs) was treating more than 28,000 patients in September 2021.
Ministers say they have invested £40m to help clear waiting lists.
Almost eight out of 10 who started treatment between July and September 2021 were seen within 18 weeks, but 5% had waited more than a year, according to Public Health Scotland.
The plea for clarity over funding follows a small survey of members of the Royal College of Psychiatrists (RCPhys) in Scotland.
It revealed that almost 90% of the 51 respondents said Camhs services were insufficiently or very insufficiently resourced.
The survey results also pointed to an increase in demand during the pandemic but a worsening of the staffing situation.
'More staff'
RCPsych in Scotland now wants the Scottish government to outline how it will reach its target of directing 1% of the health budget to Camhs as part of its post-pandemic NHS recovery plan.
Dr Helen Smith, chairwoman of its Camhs faculty in Scotland, said: "While we welcomed the efforts to invest into Camhs through the Mental Health and Renewal Fund, this cannot be the end of this investment.
"The Scottish government must pull out all the stops and outline how they will meet their own target by 2026.
"We need more staff to be able to deliver specialist mental health care to our children and young people.
"Our young people need our help with their mental health more than ever and, as we begin to see the pandemic slide, what we need is a proper explanation as to how targets will be met for the future."
Opposition parties joined the call for action from the government, with the Scottish Conservatives warning the mental health crisis among young people was "threatening to spiral out of control".
Alex Cole-Hamilton, the lead of the Scottish Lib Dems, said: "The government must swiftly provide a detailed timeline and resources to clear Camhs waiting lists, not by parking kids on medication or other inappropriate interventions, but by ensuring children and young people have access to quality talking therapy near to where they live."
Counselling in schools
The Scottish government said it was working on improving specialist mental health services and relieving the pressures the pandemic put on mental health services.
It added that since 2007, Camhs staffing had increased by 79% and it continued to create posts in this area.
Kevin Stewart, minister for mental wellbeing, said: "We have invested £40m to improve Camhs and to clear waiting lists by March 2023.
"We are also continuing to work directly with health boards with the poorest performance to ensure the 18-week waiting time standard is met.
"We have provided an additional £15m to local authorities to deliver locally based mental health and wellbeing support for five to 24 year olds in their communities, providing alternative treatment options, pathways to Camhs and ensured access to counselling support services in all secondary schools."
He added that by 2026, GPs will have access to a mental health and wellbeing service, with 1,000 additional staff.
Source: BBC News
Categories:
Uncategorised