BSA/Hieda seminar – Essentials for new school boarding staff "Matrons"
7 October @ 10:30 am - 3:30 pm
Date: 7 October 2022 
Time: 10:30 – 15:30 
Venue: Zoom (online) 
Audience 
This seminar is suitable for practitioners working with boarding students and in residential care/accommodation settings. 
Course outline 
The aim of this training day is to provide an environment and information for staff, notably those fulfilling the 'Matron' role, to learn how to be effective in their role, caring for boarders and meeting pupils' needs. It is recognised there are ow many different titles for the role of staff within the boarding house. In this context we are providing training for a role that looks to Providing excellent pastoral care, helping boarders settle in and live comfortably in the boarding setting will have a positive impact on their social and academic performance during their time at school. 
Staff should join the session to further their knowledge on the standards required to meet the needs of boarders (NMS) as well as networking and sharing ideas with other boarding staff from other schools. Delegates will be given ideas that they can take away and begin to implement in their schools after training. 
Training topics will include: 
Governance behind the role – looking at inspection criteria for the boarding environment 
Duty of care – what does this mean, and how do we implement this? 
Meeting the needs of the boarders p1 – what are these needs, and what do we do for each of them? 
Meeting the needs of the boarders p2 – how can we proactively meet these needs to the best of our ability? 
Group planning and idea sharing. 
Learning outcomes: 
To be able to work within the NMS guidance. 
To care for children safely and compassionately in a boarding setting. 
To understand the role of a matron in a boarding environment. 
Trainer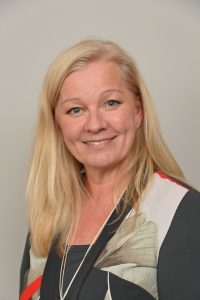 Jane Graham, Director, Hieda 
Trained at Great Ormond Street Hospital for Sick Children, Jane has 32 years of nursing background, 17 of them in trauma and intensive care. Whilst in PICU, she had a number of different roles. Nine years of that included a role as a specialist retrieval nurse (CATS) that entailed travelling around the country to stabilise and bring back critically unstable children. To do this she learned advanced nursing and basic medical skills in resuscitation, all medical conditions, and trauma.
She went on to teach these skills to student nurses, qualified nurses and junior doctors as the Practice educator on intensive care. This role also involved lecturing regularly at South Bank University. She has been a DSL for Safeguarding at an independent boarding school where she was Lead Nurse. She is also an instructor for Qualsafe, an awarding body approved by the HSE. She is currently the director of Hieda and director of health and wellbeing for the BSA Group.
Cost 
Member Rate: £145 
Non-member Rate: £290* 
*If you would like to become a member and access discounted rates for Hieda CPD and events, please click here.