Combined Paediatric and First Aid at Work
14 June @ 9:00 am - 16 June @ 4:00 pm

Venue – Face to Face – St Teresa Effingham Schools
Audience
This course is suitable for all workplaces with a HSE and Ofsted requirement
Those caring for children under the age of eight and all other age groups
Those who have an Ofsted requirement for first aid provision
Those renewing their Paediatric or FAAW first aid certificates
Those who want a dual first aid certificate.
Course outline
This course is a three-day course is approved by Qualsafe Awards, an Ofqual-recognised awarding organisation. The course covers the practical skills needed by first aiders to competently deal with situations that require a higher level of first aid or where there are responsible for people who have existing medical conditions.
There is a maximum of 12 candidates per course. This is an open course; however, courses can be booked at your venue on a date of your choice for just your staff. Contact us for details.
Training topics will include
Role of first aider
Managing an emergency including after-care
Basic life support for adults children and babies
Choking in adults children and babies
The recovery position and secondary survey
Wound management and managing catastrophic bleeding
Communication
Asthma
Fainting
Intoxication
Stroke
Heart conditions
Shock – including bleeding
Head injuries
Anaphylaxis
Poisoning
Epilepsy
Diabetes
Burns
Eye injuries
Health and safety regulations
Treating the unconscious casualty
Sprains, strains, and fractures
First aid kits
Use of the defibrillator.
Learning outcomes
Certified for three years with a Level 3 award in paediatric and adult First Aid at Work (QCF), which meets the requirements of the Health and Safety (First Aid) Regulations 1981
To be able to preserve life, promote recovery and prevent situations from worsening
To be able to assess manage and treat a wide range of accidents and illnesses.
Trainer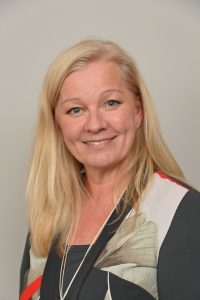 Jane Graham, Director, Hieda
Trained at Great Ormond Street Hospital for Sick Children, Jane has 27 years of nursing background; 17 of which is in trauma and intensive care. Whilst in PICU, she had a number of different roles. Nine years of that included a role as a specialist retrieval nurse (CATS) that entailed travelling around the country to stabilize and bring back critically unstable children. To do this she learned advanced nursing and basic medical skills in resuscitation, all medical conditions, and trauma.
She went on to teach these skills to student nurses, qualified nurses and junior doctors as the Practice educator on intensive care. This role also involved lecturing regularly at South Bank University. She has been a DSL for Safeguarding at an independent boarding school where she was Lead Nurse. She is also an instructor for Qualsafe, an awarding body approved by the HSE.
Cost
Member rate (individual): £140. Non-member rate (individual): £240
Member rate (group of 12): £1,200. Non-member rate (group of 12): £2,400
*If you would like to become a member and access discounted rates for Hieda CPD and events, please click here.
This course is regulated and approved by Qualsafe, which conforms with HSE guidance.