Hieda conference – Sports Injury Management
14 October @ 9:00 am - 4:30 pm
Date: 14 October 2022 
Time: 09:00 – 16:30
Venue: Zoom (online) 
Audience 
This training day is designed for sports staff, support staff and medical staff who are responsible for managing sports injuries in the school or club setting. 
Course outline 
This sports injury course covers types of injuries from around the body, including their cause and treatments. The holder will gain a thorough understanding of how to prevent and minimise injuries that occur during sports pursuits. 
Training topics will include: 
Head injuries, including concussion and GRTP (Graduated return to play protocol) 
Acute musculoskeletal injuries 
Physio and strapping 
Limb injuries 
Sports first aid. 
Learning outcomes: 
To be able to assess sport injuries and have an understand of how they occur  
To understand treatment and management of sport injuries 
To develop a knowledge of the principle behind the rehabilitation of sports injuries. 
Trainer: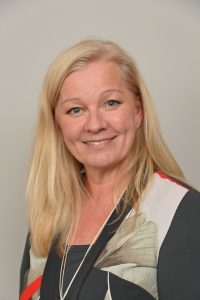 Jane Graham, Director, Hieda 
Trained at Great Ormond Street Hospital for Sick Children, Jane has 32 years of nursing background, 17 of them in trauma and intensive care. Whilst in PICU, she had a number of different roles. Nine years of that included a role as a specialist retrieval nurse (CATS) that entailed travelling around the country to stabilise and bring back critically unstable children. To do this she learned advanced nursing and basic medical skills in resuscitation, all medical conditions, and trauma.
She went on to teach these skills to student nurses, qualified nurses and junior doctors as the Practice educator on intensive care. This role also involved lecturing regularly at South Bank University. She has been a DSL for Safeguarding at an independent boarding school where she was Lead Nurse. She is also an instructor for Qualsafe, an awarding body approved by the HSE. She is currently the director of Hieda and director of health and wellbeing for the BSA Group.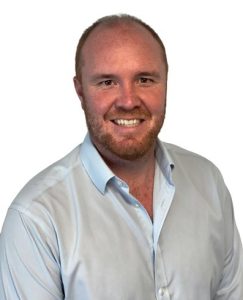 Sam Barke, Head of Sports Medicine, Meliora Medical Group 
Sam is a sports doctor and surgeon specialising in young adult and adolescent sports injuries. Since 2016 he has been medical director of Return2Play, a sports medicine service that now works with over 40 schools.
Sam has been at the forefront of improving the management of concussion in amateur sport and in children. He is recognised as an expert in the area and has presented nationally and internationally on the topic. He is a passionate believer in the health and social benefits of sport and that by properly managing risk those benefits can continue to be enjoyed.
Dr Alex Maxwell 
Dr Alex Maxwell is a GP, School doctor, Sports doctor and Lifestyle Medic. He is the School doctor for Harrow School and Whitgift School and finds immense satisfaction in the varied challenges in these roles. His particular interests are sleep, nutrition, physical activity, mental wellbeing and the psychology of health behaviour change.
His aim as a school doctor is to provide the framework for the child to leave school with the tools to manage their mental and physical health for the rest of their lives.
Liz Robson, MSc Physiotherapy, BSc (Hons) Sports Science and Managing Director, R&J Healthcare Ltd 
Liz is a physiotherapist and strength and conditioning coach working at Westminster school and Harrow school. She has a particular interest in contact sports, skiing and climbing and has worked with amateur and youth teams on both the national and international stage.  
Her aim as the school physiotherapist is to help pupils recognise and manage both chronic and acute injuries and allow them to return to sport in a safe, effective and efficient way. 
Cost 
Member Rate: £195 
Non-member Rate: £390*  
*If you would like to become a member and access discounted rates for Hieda CPD and events, please click here.