Minor Illnesses and Injuries
18 November @ 10:30 am - 3:30 pm
Time: 10:30 – 15:30 
Venue: Zoom (online) 
Audience 
Healthcare professionals, medical providers and those who have a responsibility for first aid 
First aiders 
Course outline 
This course will help the holder gain the practical skills to manage patients presenting with common, minor illnesses and injuries, where practitioners work in an autonomous capacity can whose practice covers a wide range of scenarios and age groups. 
Training topics will include: 
Dermatology issues 
Abdominal issues: appendix, stomach aches, period pains, D&V 
First aid 
Respiratory issues and assessment 
Infections: meningitis, chicken pox, scarlet fever
Learning outcomes: 
To be able to assess, identify and diagnose minor ailments
To be able to treat and support minor ailments safely and within guidance
To offer advice and further care where required 
To know when to refer to more advanced care
Trainer: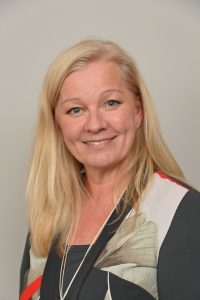 Jane Graham, Director, Hieda 
Trained at Great Ormond Street Hospital for Sick Children, Jane has 32 years of nursing background, 17 of them in trauma and intensive care. Whilst in PICU, she had a number of different roles. Nine years of that included a role as a specialist retrieval nurse (CATS) that entailed travelling around the country to stabilise and bring back critically unstable children. To do this she learned advanced nursing and basic medical skills in resuscitation, all medical conditions, and trauma. 
She went on to teach these skills to student nurses, qualified nurses and junior doctors as the Practice educator on intensive care. This role also involved lecturing regularly at South Bank University. She has been a DSL for Safeguarding at an independent boarding school where she was Lead Nurse. She is also an instructor for Qualsafe, an awarding body approved by the HSE. She is currently the director of Hieda and director of health and wellbeing for the BSA Group. 
Becca Batt, Advanced Nurse Practitioner, The Evelina London Children's Hospital  
Rebecca qualified as an RGN/RSCN in 1993 from Sheffield School of Nursing. She spent ten years working in Paediatric Intensive Care at Great Ormond Street and Toronto Sick Children's Hospital. She gained a BSc (Hons) from London South Bank University in Paediatric Intensive Care Nursing in 2004. She was a Practice Educator at GOSH before starting as a Nurse Specialist at Asthma UK. This led to an interest in Paediatric Allergy and she began her career in allergy in 2007 when she became a Paediatric Allergy Clinical Nurse Specialist at King's College Hospital. She gained the MSc in Allergy from Imperial College, London in 2011 with Distinction. She is now an Advanced Nurse Practitioner at The Evelina London Children's Hospital and is also a Non-Medical Prescriber.  
Rebecca is the Senior Clinical Lead for the nursing team and regularly speaks at national study events and conferences. She lectures at LSBU on the Advanced Nurse Practitioner Pathway and the Non-Medical Prescribing Course and on the Allergy MSc at Imperial College, London. She is a Course Director for the Allergy Academy and organises national study events for allergy healthcare professionals across the country.  
Jaheed Khan, Consultant Ophthalmologist, Moorfields Eye Hospital 
Cost 
*If you would like to become a member and access discounted rates for Hieda CPD and events, please click here.