Hieda & SAPHNA webinar: Medical indemnity
11 March @ 10:00 am - 11:00 am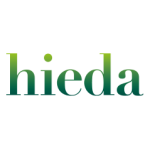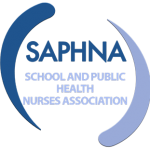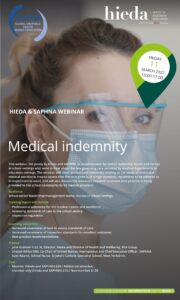 Audience: School senior leadership/management teams, Nurses in school settings
Cost: Member (Hieda and SAPHNA) £60 / Additional attendee, member only (Hieda and SAPHNA) £15 / Non-member £120
This webinar, led jointly by Hieda and SAPHNA, is recommended for senior leadership teams and nurses in school settings who want to hear about the law governing care provided by medical departments in education settings. The webinar will cover professional indemnity relating to the medical centre and medical workforce, how to assess that the care given is of a high standard, regulations to be adhered to in inspections to excel, and will also discuss the measures required to ensure best practice is being provided to the school community by its medical provision.
Training topics will include:
Professional indemnity for the medical centre and workforce
Assessing standards of care in the school setting
Inspection regulation.
Learning outcomes:
Increased awareness of how to assess standards of care
Increased awareness of inspection standards for excellent outcomes
Best practice recommendations.
Trainers:
Jane Graham R.S.C.N, Director, Hieda and Director of Health and Wellbeing, BSA Group
Sharon White OBE, Co-Chair of School Nurses International and Chief Executive Officer, SAPHNA
Kate Adams, School Nurse, St John's Catholic Specialist School, West Yorkshire.
Visit the SAPHNA website: https://saphna.co/
This course is regulated and approved by Qualsafe, which conforms with HSE guidance.