Hieda webinar: Sports nutrition
25 March @ 2:30 pm - 3:30 pm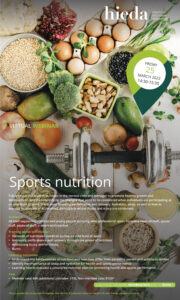 Audience: all staff supporting children and young people pursuing elite/professional sport, including medical staff, sports staff, pastoral staff, trainers and coaches.
Course outline:
This webinar will explore nutrition in the normal child and teenager to promote healthy growth and development, and then identifying the changes that need to be considered when individuals are participating at an elite level of sport. It will cover boosting performance and recovery, hydration, sleep, as well as how to manage exceptions of all involved, particularly where illness and injury are concerned.
Training topics will include:
Variation of nutritional needs to pursue an elite level of sport
Improving performance and recovery through the power of nutrition
Addressing injury and/or illness.
Learning outcomes:
Understand the fundamentals of nutrition and how they differ from person to person and athlete to athlete
Identify the importance of sleep and hydration for health and sports performance
Learning how to evaluate a structured nutrition plan for promoting health and sports performance.
Cost:
Member – £60
Additional Member – £15
Non-member – £120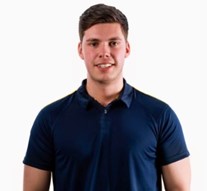 Speaker: Dan Richardson, MSc, SENr
I am a Sport and Exercise Nutritionist, on the 'Sport and Exercise Nutrition' register, focused on providing an evidence-based, food-first approach to nutrition, bettering performance and health for all-level athletes. I spend most of my time working with professional academy and first grade level athletes, across an array of sports with a shared goal of improving performance and recovery.