Hieda & BSA webinar: The power of pets for emotional support; what you should know
4 February @ 10:30 am - 11:30 am
Audience:
Health and wellbeing practitioners working in schools
Course outline
This webinar has been collated in response to schools' increased interest in having animal on site to support children and young people, be it medical or emotional support. It aims to address some of the practicalities when considering this addition to the school community. Historically, many schools have welcomed animals on site and the "house pet" is a common feature, but what must we have in place to meet the law and guidance and welcome support animals into the community officially?
Topics include:
Requirements: the law, insurance, policies
Practical considerations
Communication
Toolkit
Case studies.
Learning outcomes:
Delegates will be more confident in the decisions that need to be made around support animals
Delegates will have a better knowledge of the practicalities in offering support animals
Delegates will have an understanding of the different types of purposes for having animals on site.
Cost
Member rate: £60 (additional attendee: £15)
Non-member rate: £120*
Trainer: Jane Graham, Director, Hieda
Trained at Great Ormond Street Hospital for Sick Children, Jane has 27 years of nursing background; 17 of which is in trauma and intensive care. Whilst in PICU, she had a number of different roles. Nine years of that included a role as a specialist retrieval nurse (CATS) that entailed travelling around the country to stabilize and bring back critically unstable children. To do this she learned advanced nursing and basic medical skills in resuscitation, all medical conditions, and trauma.
She went on to teach these skills to student nurses, qualified nurses and junior doctors as the Practice educator on intensive care. This role also involved lecturing regularly at South Bank University. She has been a DSL for Safeguarding at an independent boarding school where she was Lead Nurse. She is also an instructor for Qualsafe, an awarding body approved by the HSE.
Ammy Davies-Potter, Director of Guardianship and Inclusion, BSA Group

Ammy joined the BSA Group as Director of Guardianship and Inclusion in 2020. She qualified as a teacher in 1991 and then spent her career in boarding school roles. Prior to that, she was educated at Downend School, Bristol. Gaining a First-Class degree in Human Biology and Geology from Hertfordshire University, she then went on to study for a PGCE at the University of Oxford. She holds an MEd from the University of Bristol and is working towards her MA in Inclusive Education at Bath Spa University. She initially taught at Bromsgrove School and then at St John's College School Cambridge, before moving in 1995 to become a Housemistress at Westonbirt School. In 2010 she joined St Mary's Calne, initially as a Housemistress and subsequently joining the SLT as Senior Mistress and DSL and finally as Deputy Head (Pastoral).
Prior to moving on to post-graduate study, she spent a year working for the NHS in the field of genetics. She completed her NPQH in 2000 as well as her AMBDA and APC in 2019. When she isn't working, Ammy can be found spending time with her family, exploring parts of the UK and abroad or walking the Pembrokeshire coastal path with her Labrador Odin.
Joe Gale, Deputy Head: Boarding & Pastoral and Designated Safeguarding Lead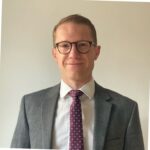 Joe has worked in the state sector in a range of schools in Surrey and Croydon, fulfilling pastoral leadership roles for 12 years. Joe has been a DSL in two state schools and is currently the Deputy Head: Boarding & Pastoral and Designated Safeguarding Lead in a large state boarding school with 500 boarders.
Ross Andrew, Pastoral Deputy Head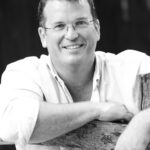 After completing a degree in Oceanography, Ross pursued a career in the city. It didn't take him long to realise that it wasn't for him and he took to the high seas as a hydrographic surveyor during his 20s. After a long stint in an American hospital, following a burst appendix 300 miles offshore, he felt it was time for another change and qualified as a teacher in 2002. This was followed by work in both Prep and Secondary school settings until he settled down at Saint Ronan's as Pastoral Deputy Head. Since he arrived, the school has expanded and although there have been many changes to the school and the site, a conscious effort has been made to preserve the school's quirky historical 'magic'. Ross started the school Farm, with a small group of staff, around 8 years ago. Since then the number of Farm animals has grown significantly and the Farm is managed by Debbie, a local farmer. Ross enjoys the outdoor life, hence his interest in and involvement in the Farm; spending time with his family and being back on the water whenever he can.
This course is regulated and approved by Qualsafe, which conforms with HSE guidance.